Hyundai Electrified
Posted on May 29, 2023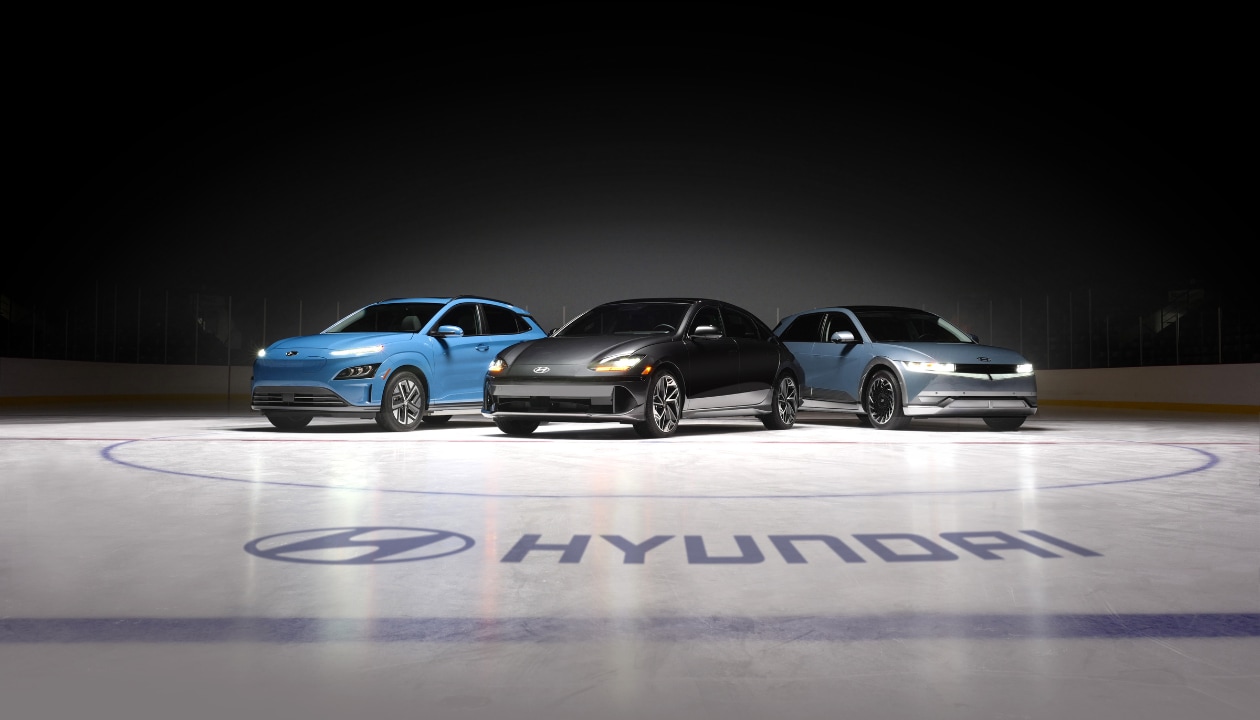 A New Era of Hybrid and Electrified vehicles has arrived.
The Future is here and even brighter for Hyundai. In pursuit of a sustainable future for all, Hyundai continues to emerge as pioneer and global leader in its committed effort to accelerate electrification strategy. In fact, it's on the way to becoming the world's leading EV maker. Let's look at the impressive line-up of Hyundai hybrid and electric vehicles.
Kona Electric
Kona's journey continues to focus on the future with a dynamic front face sporty design, impressive range, and Hyundai Smart Sense technology.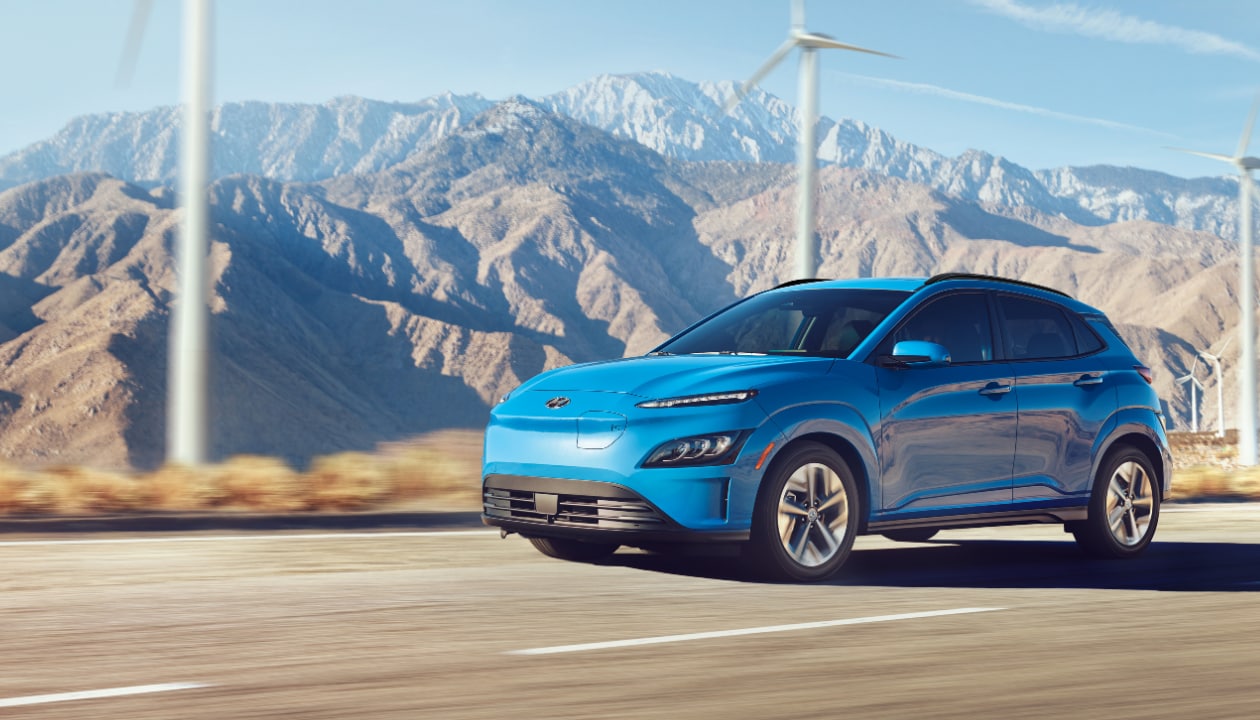 An original electrified Hyundai, Kona now offers an entire spectrum of powertrain options. From traditional gas-powered to fully electrified, you'll be confident that Kona's Battery Management systems ensure efficiencies through all seasons. Kona Electric provides all the benefits of Hyundai innovations and creates a truly immersive driving experience.
IONIQ 5

Recipient of the 2023 'Canadian Utility Vehicle of the Year', the IONIQ5 also boasts top honours from 2022 - sweeping the World car awards: 'World Car of the Year', 'World Electric Vehicle of the Year' and 'World Car Design of the Year'.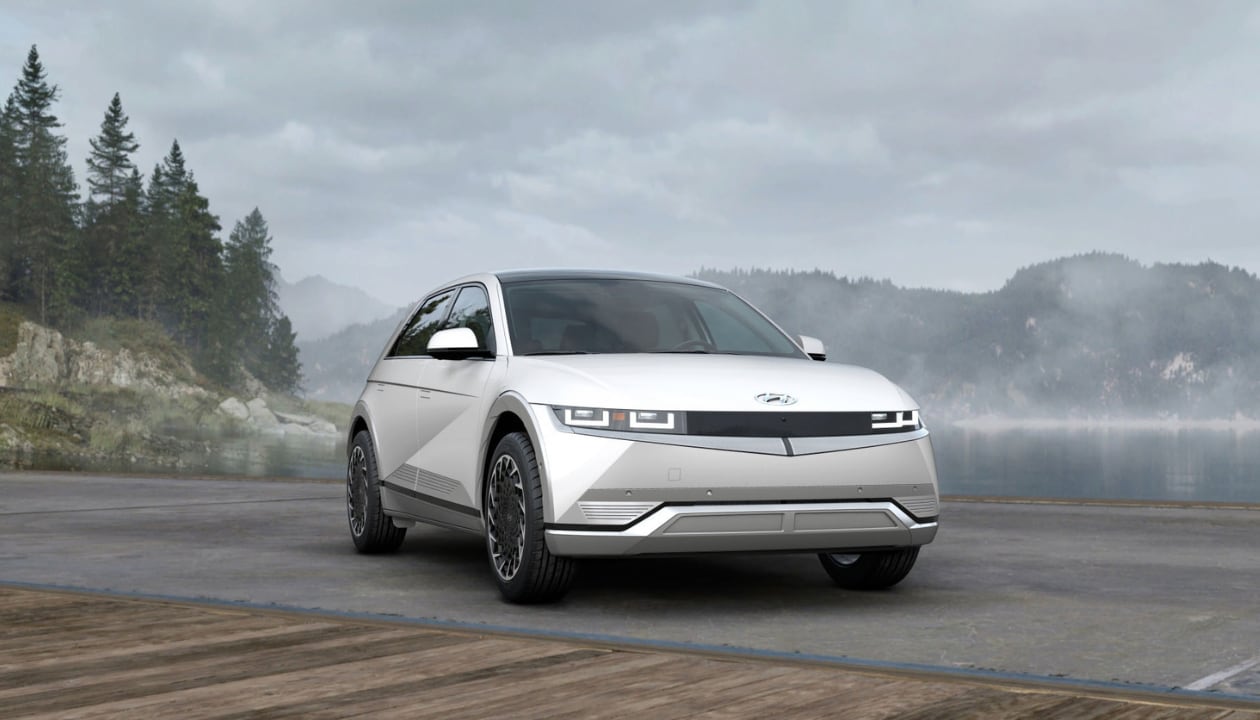 Designed for peak performance and comfort, Hyundai proves you can have it all - Electrified! The uniquely designed IONIQ 5 Is the first in the IONIQ series and marks the new standard for Hyundai EV's.
Confidently take on the world with the Electric - Global Modular Platform. It's dedicated exclusively to EV's, with features like available All-Wheel Drive, standard super-fast charging and available Augmented Reality head-up display (turning your windshield into a display screen - a Hyundai first).
IONIQ 6
Introducing the first-ever, all-electric IONIQ 6. Hyundai creates an entirely new driving experience that appeals to the senses with mindful space and calming functionality. IONIQ 6 is designed and engineered to effortlessly enhance daily life. With an aerodynamic, streamlined silhouette, mindful cocoon-like interior and available personalized features like EV Performance Tune-Up, IONIQ 6 redefines the boundaries of electric mobility.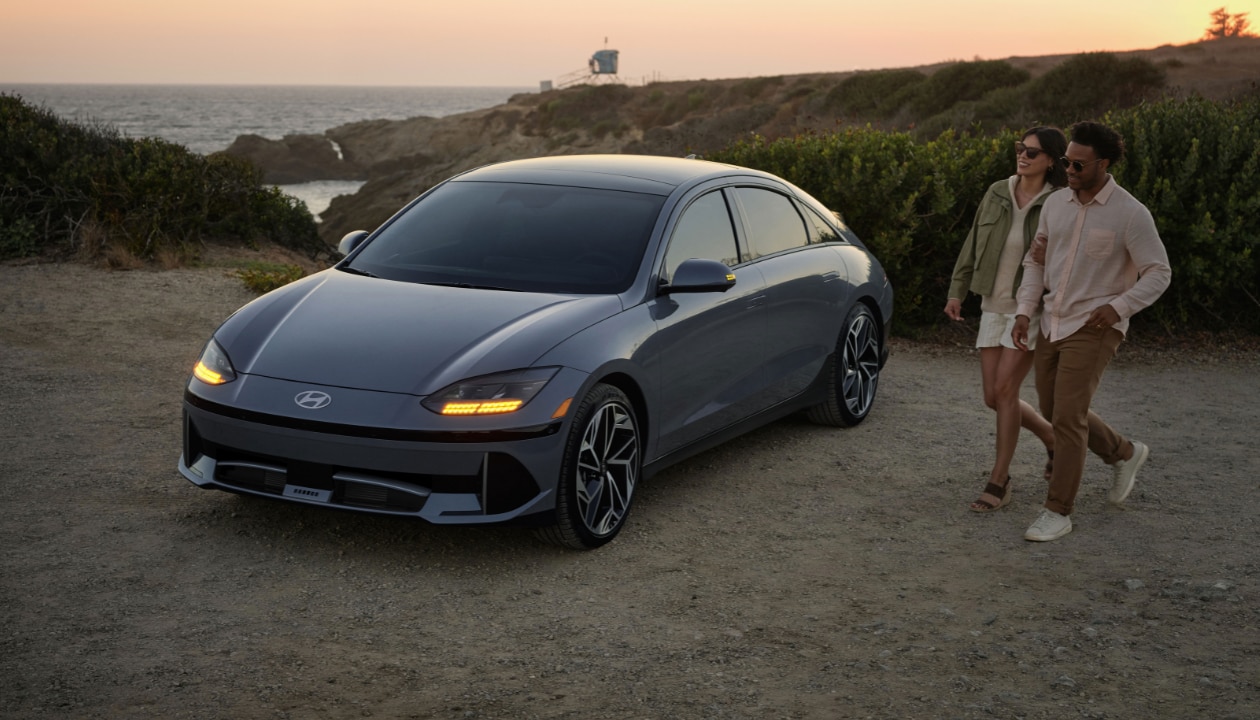 A streamliner for the streets, the IONIQ 6 is available in single battery pack options of either 53.0kWh or 77.4kWh and two electric layouts. One of the most energy efficient EV 's on the market (with a single charge range over 610km) it also offers 800-V, Ultra-fast Charging capabilities of 10-80% in just 18 min.

Leading edge features include Vehicle-to-Load (V2L) technology, driver assistance systems and advance connectivity with over-the-air (OTA) software updates - offering the ultimate in-car experience. A spacious, ergonomic interior takes full advantage of an elongated wheelbase to provide empowering features such as dual-color ambient lighting, speed sync lighting, EV performance tune-up and Electric active sound Design (e-ASD). Appeal to your senses and drive home a winner with the IONIQ6.
Santa Fe
Daring to stand out, the Santa Fe is designed with safety in focus, allowing all the conveniences of style, elegance and cargo versatility.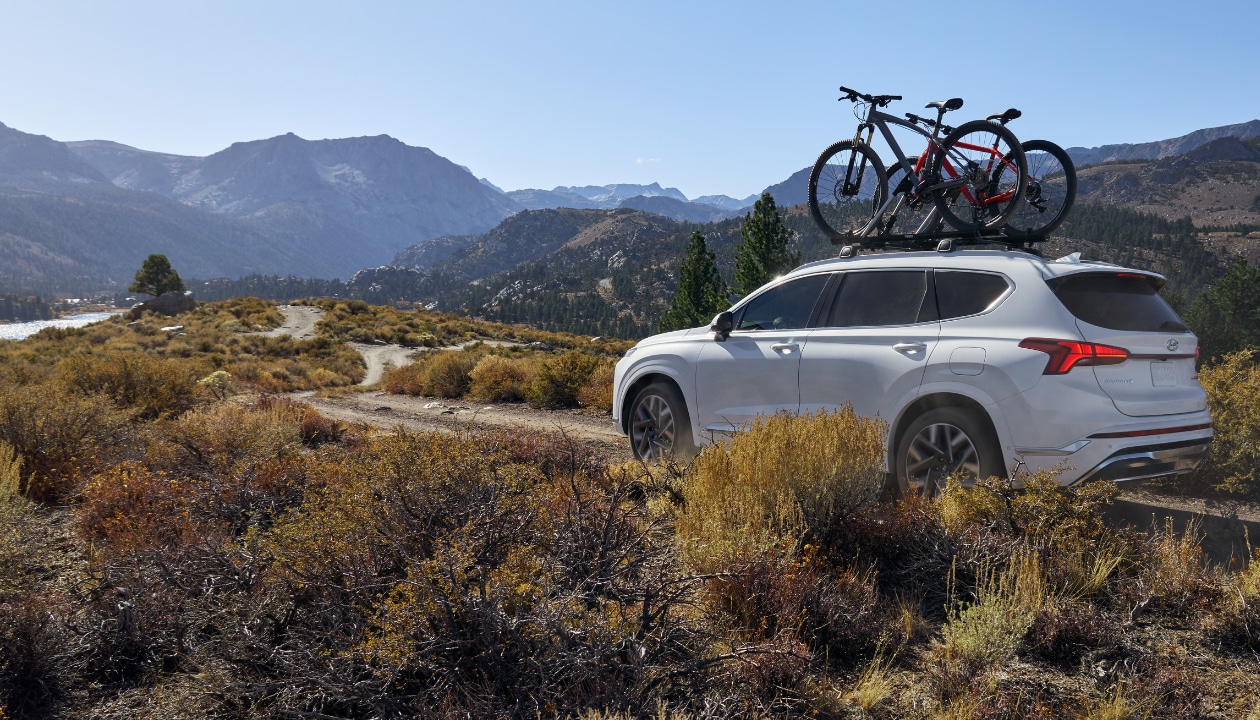 Experience the spaciousness of a floating front centre console, adjustable cargo capacity/ hidden storage and remote-folding rear seats. Drive with confidence knowing that Hyundai's Superstructure and SmartSense technologies were designed with your safety in mind. For the ultimate in handling, performance and traction, enjoy our HTRAC™ All-Wheel Drive system. The Santa Fe is luxury infused with efficiency - from Hybrid to Plug-in Hybrid, Hyundai demonstrates that you can have it all.
Elantra
A car that speaks for itself. There is no mistaking the striking, sporty design of the Elantra - featuring angled lines and a bold front grille and driver-centric interior design. Elantra is sure to transform your driving experience. Features offered are nothing short of impressive, keeping you connected and safe with leading-edge technology. Elantra offers a range of two electric engine options throughout the model lineup - our fuel-efficient SmartStream 1.6L Hybrid engine and the Luxury Hybrid model.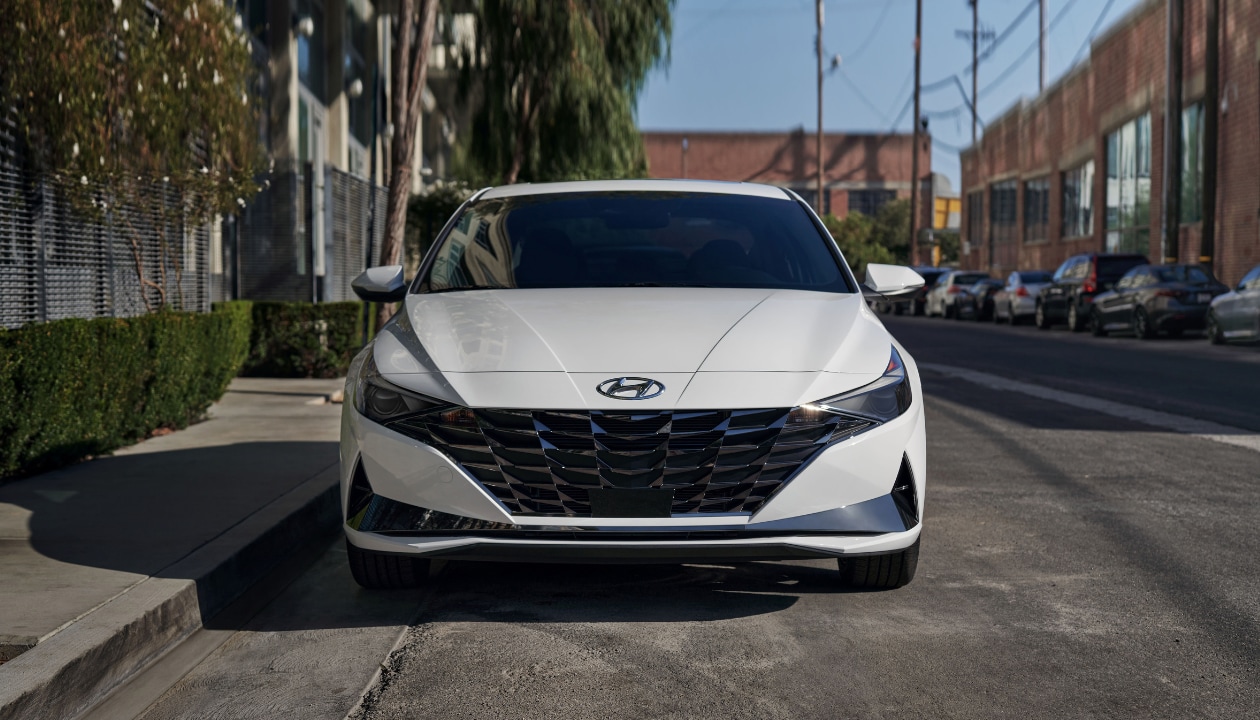 Sonata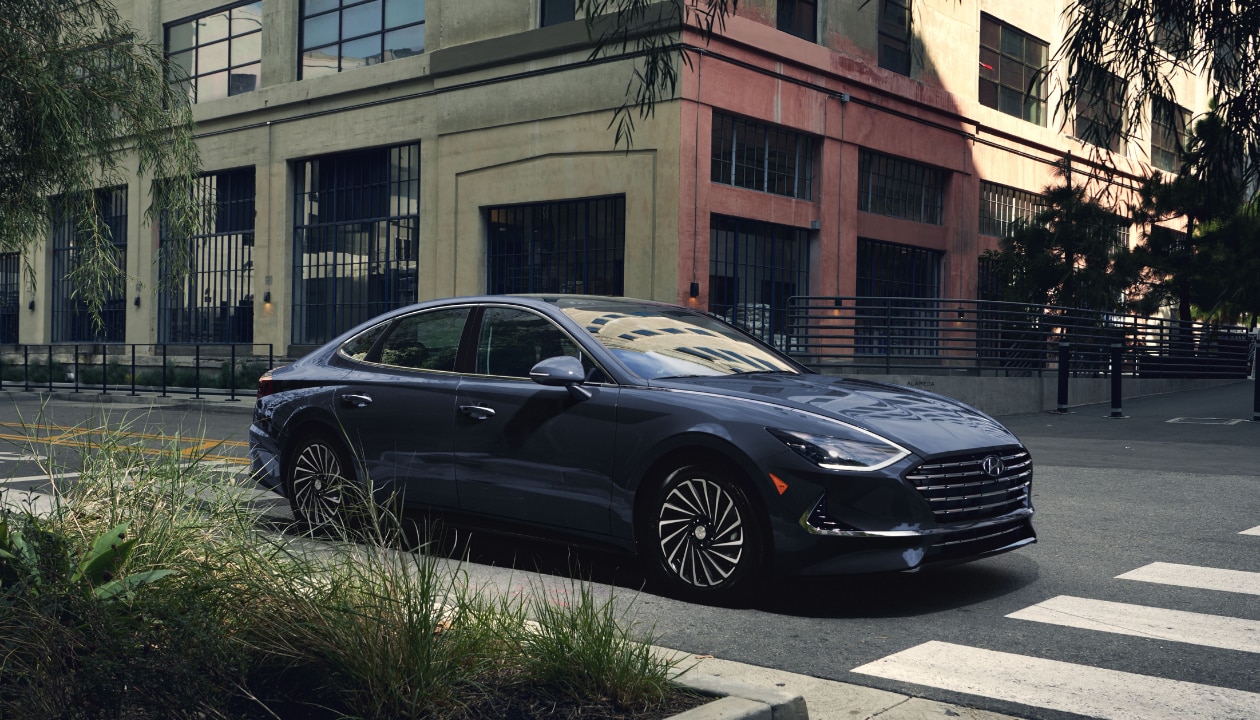 It's a fashionable drive in the Hyundai Sonata with aggressive curves and sharp lines. This 4-door coupe delivers a sleek modern feel and is designed to support your driving experience.
Surround yourself with advanced technology like the 12.3" full digital display cluster and a suite of standard Hyundai SmartSenseTM safety features. You'll feel empowered with a sustainable drive in the fuel-efficient SmartStream 2.0L Hybrid engine on our Ultimate Hybrid model.
Tucson
Your next adventure begins now with the Hyundai Tucson, including two powertrain choices: the first-ever Tucson Hybrid and Tucson Plug-in Hybrid.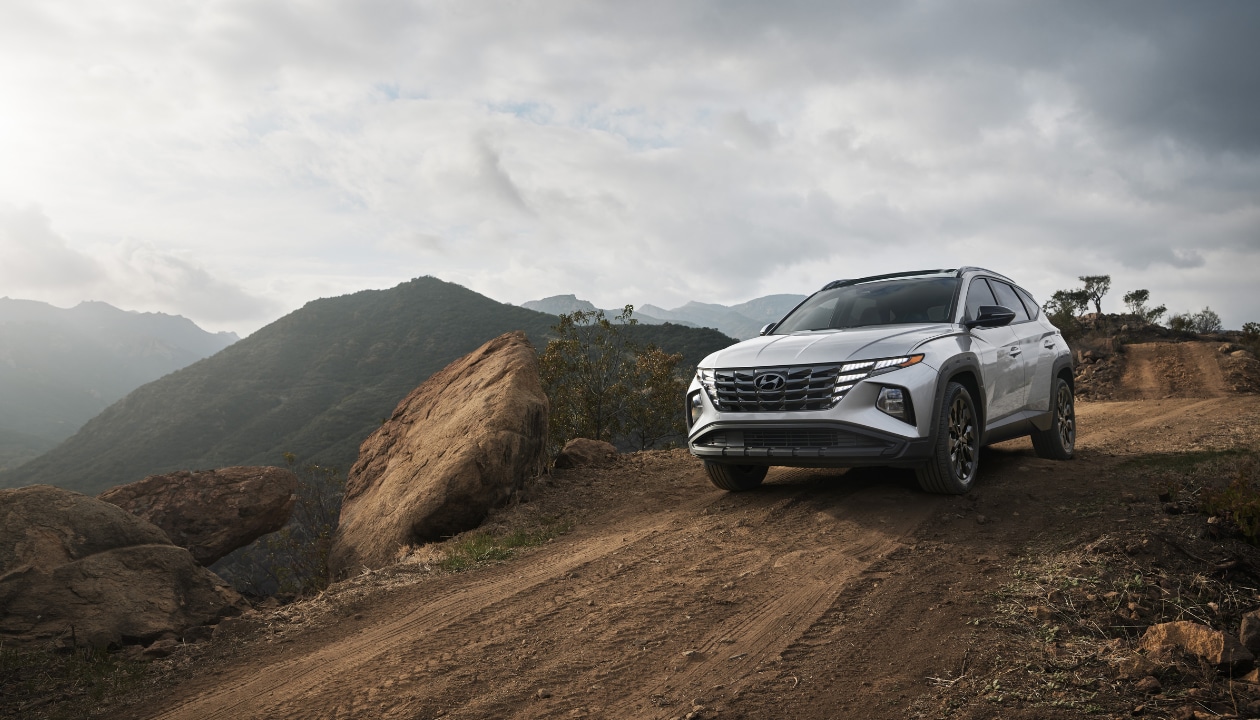 The exterior exudes modern style with angular body panels, cutting-edge illumination and bold, chiselled surfaces. Enjoy the spacious cabin with advanced technology at your fingertips. Peace of mind comes standard, with our suite of Hyundai SmartSense technology - a range of camera, radar and motion detection technologies.
Nexo
With the vision for a better tomorrow, Hyundai believes that hydrogen energy is the key to building a more sustainable future. The NEXO is the first dedicated fuel cell electric vehicle.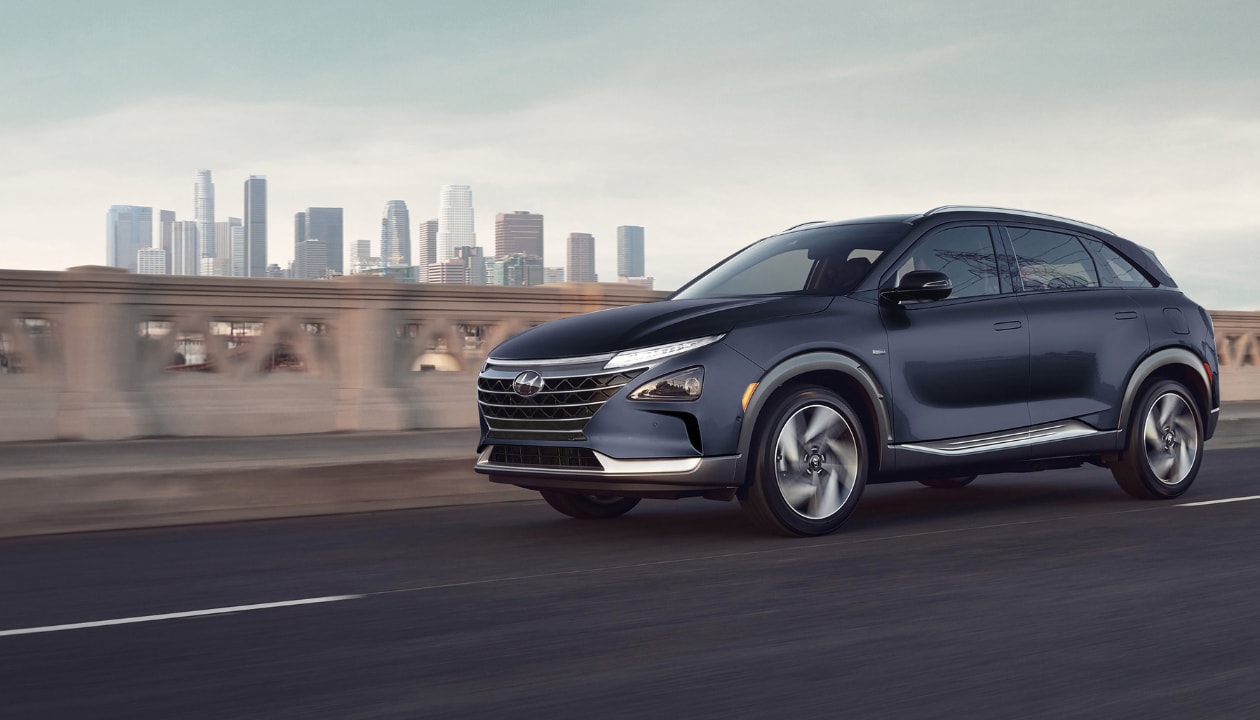 Purifying the air instead of polluting it, NEXO produces zero emissions and only emits water.  NEXO's clean technology helps reduce carbon emissions even while driving. Hyundai is the first automsotive manufacturer to make a hydrogen Fuel Cell Electric Vehicle available to the Canadian public. NEXO is a bold step towards a better future with its streamlined and sublimely futuristic exterior paired with a stylish and highly functional interior crafted for convenience and confidence.
As electric vehicle innovation evolves at record pace, Hyundai has stepped up to provide Canadians with more sustainable powertrain options on previously fuel-operated models.
As we drive into the future, Hyundai will be there with the commitment to stay on course for a cleaner, more sustainable future of mobility.